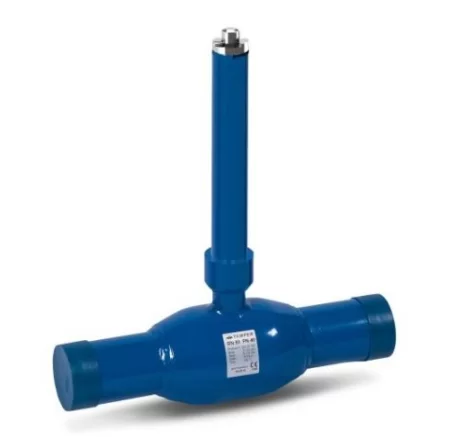 Characteristics
Мах. temperature (Т) °С.: +200 °С
Мin. temperature (Т) °С.: -40 °С
Valve tightness rate: Class "A"
Service life: At least 25 years.
Warranty period: 3 years or 10 000 cycles.
Body materials: 1.1151(P235GH)/9MnSi5(13Mn6) / 1,4541
Bore size: reduced
EN 488 certified.
Stem height up to 3000mm.
Can be insulated or coated with polyurethane 5mm protective coating.
STANDARD BORE BALL VALVE with extended stem for underground installation WELDED CONNECTION
Working medium
District heating networks, petroleum products, combustible and lubricating materials,
other fluids free from abrasive contaminants.
Natural gas, liquefied petroleum gas, gaseous media, non aggressive towards
valve materials.